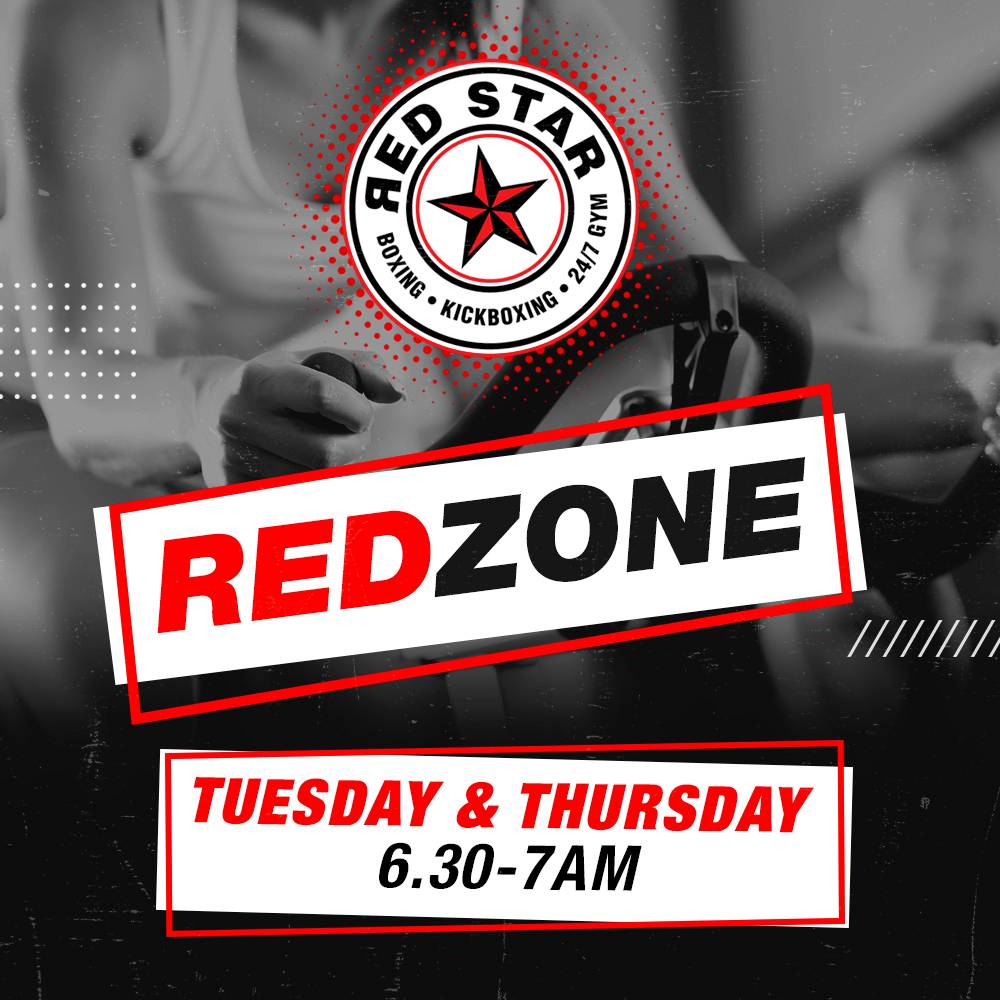 Red Zone
Start your day off with a BANG! Red Zone is a 30-minute express fitness class designed to burn loads of calories. Perfect for busy working professionals who need a quick but effective cardio workout. Red Zone is hard work and high intensity – but it's also a lot of fun!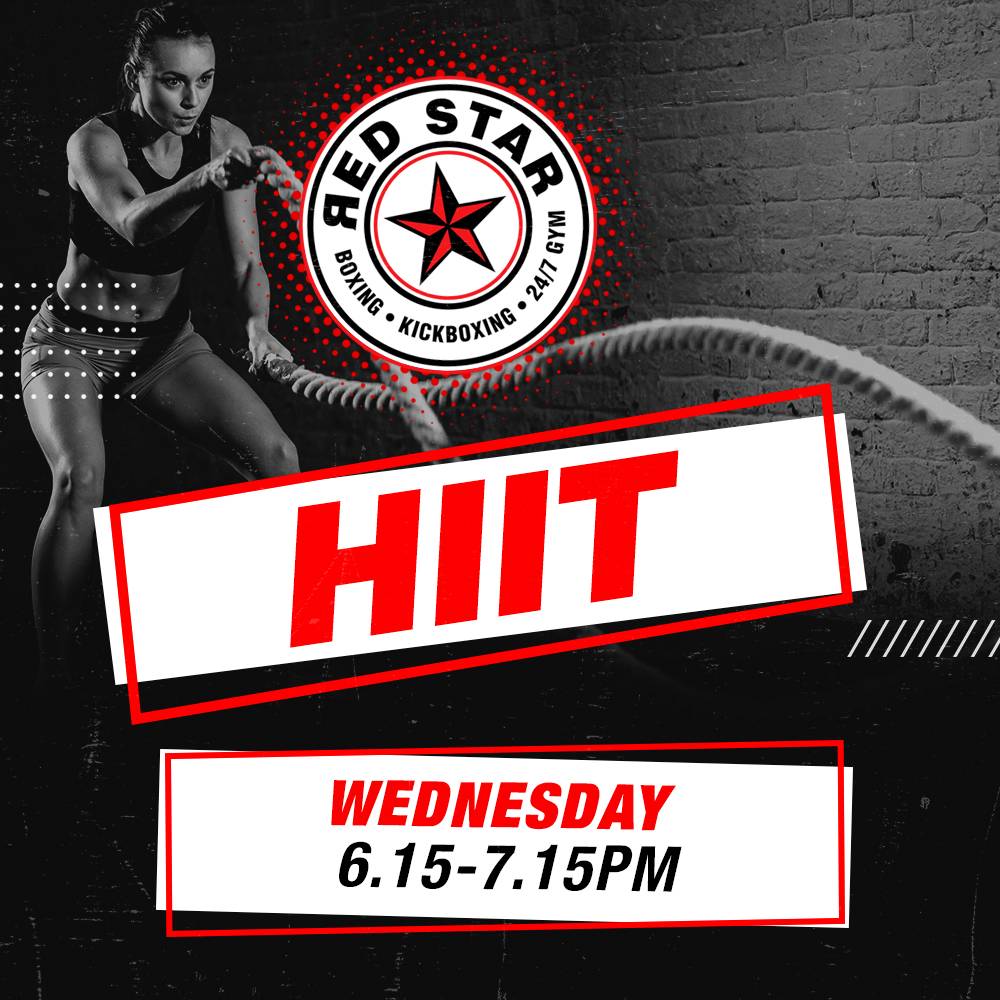 HIIT
If you're ready to increase the level of your training, this is the class for you. 
HIIT is a one-hour high-intensity session designed to build fitness, strength and speed. With a large focus on high-intensity interval work; running, rowing, jumping and strength movements including kettlebells, free weights and bodyweight HITT is a versatile class that'll keep you on your toes. This class is excellent for those wanting to build a bigger engine while also toning up and burning loads of calories.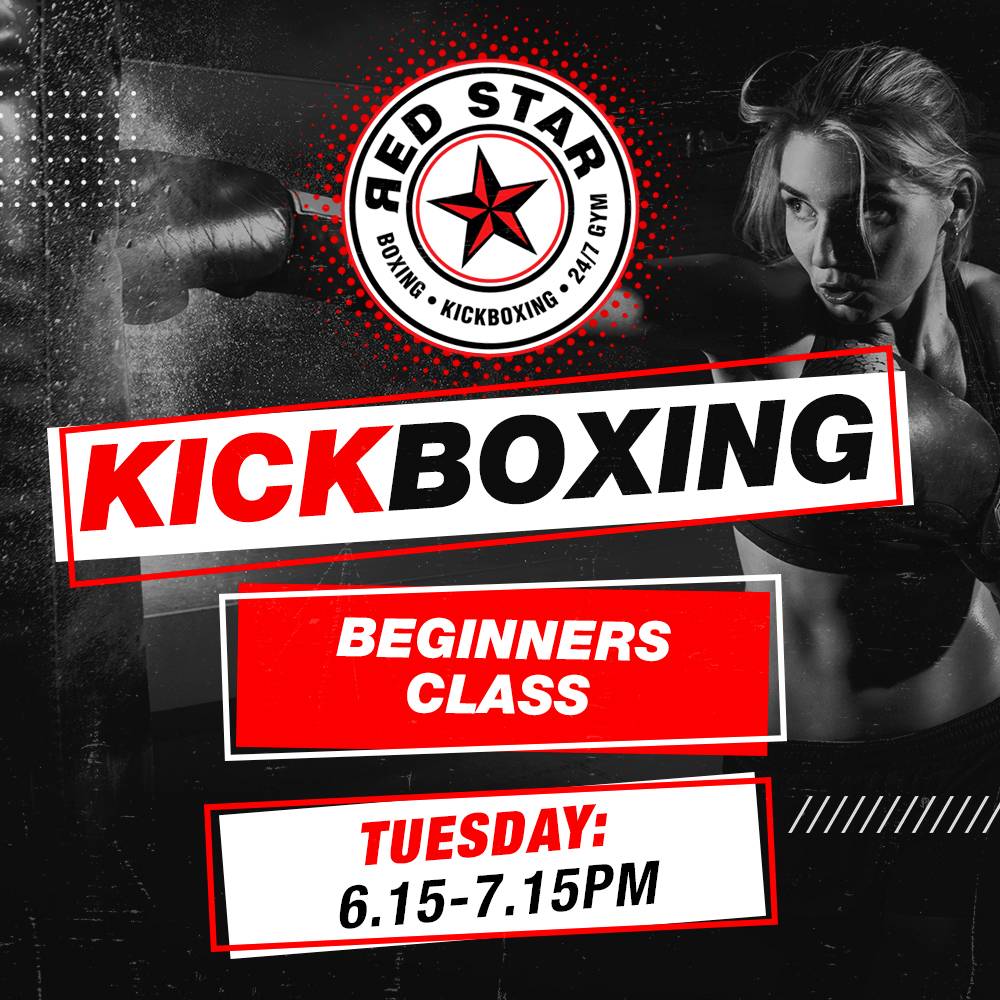 Master The Basics Beginners
A beginners class to master the basics of kickboxing in a relaxed environment. Learn basic footwork, stance, guard, single quality strikes, punches, jabs, hooks and kicks.
This class is a great introduction to kickboxing and will help you feel confident in the fundamentals of the sport before moving onto an intermediate class.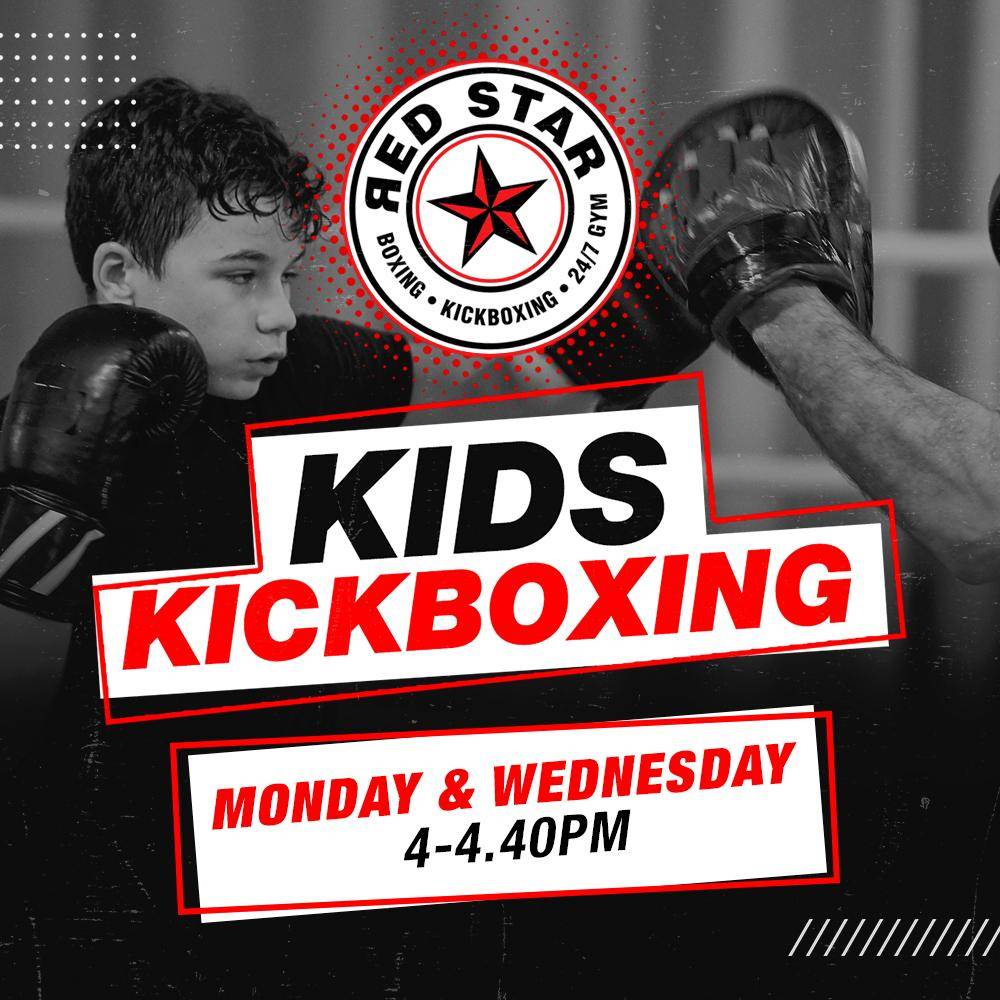 Kids & Youth Kickboxing
Our kids and youth program is proven to have a positive influence on our students. Our training instils core values of respect, discipline and honour that can be applied inside and outside of the ring. 
Over the years we have worked closely with many of our students supporting them to achieve goals and become respectful, disciplined and confident teenagers, with some going on to become champion fighters. All our students are taught that hard work pays off and you will only achieve success if you work for it. 
At RedStar, we pride ourselves on our very own world-class grading system designed to help students learn, improve and master everything from the basics right through to correct fight technique. If you are looking for a kids program that is both challenging and rewarding, send us an enquiry.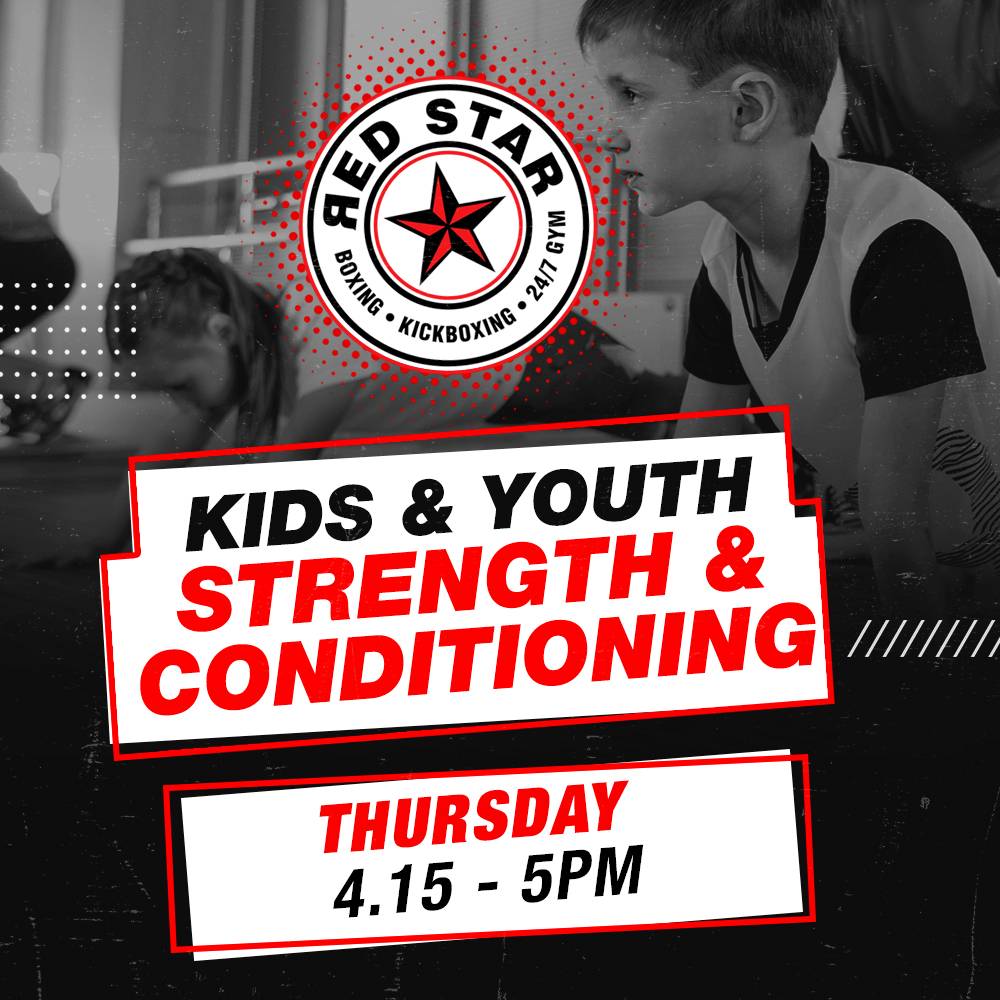 Kids & Youth Strength & Conditioning
Kids/Youth strength and conditioning classes teach functional movement patterns, introducing the kids to weightlifting and strength training with an emphasis on technique and safe lifting practices. 
Strength training for kids has been proven to have numerous benefits including protecting joints and muscles from sports-related injuries, improving performance in sports, strengthening bones and improving confidence and self-esteem. This class is also great for fitness to keep your kids fit and healthy.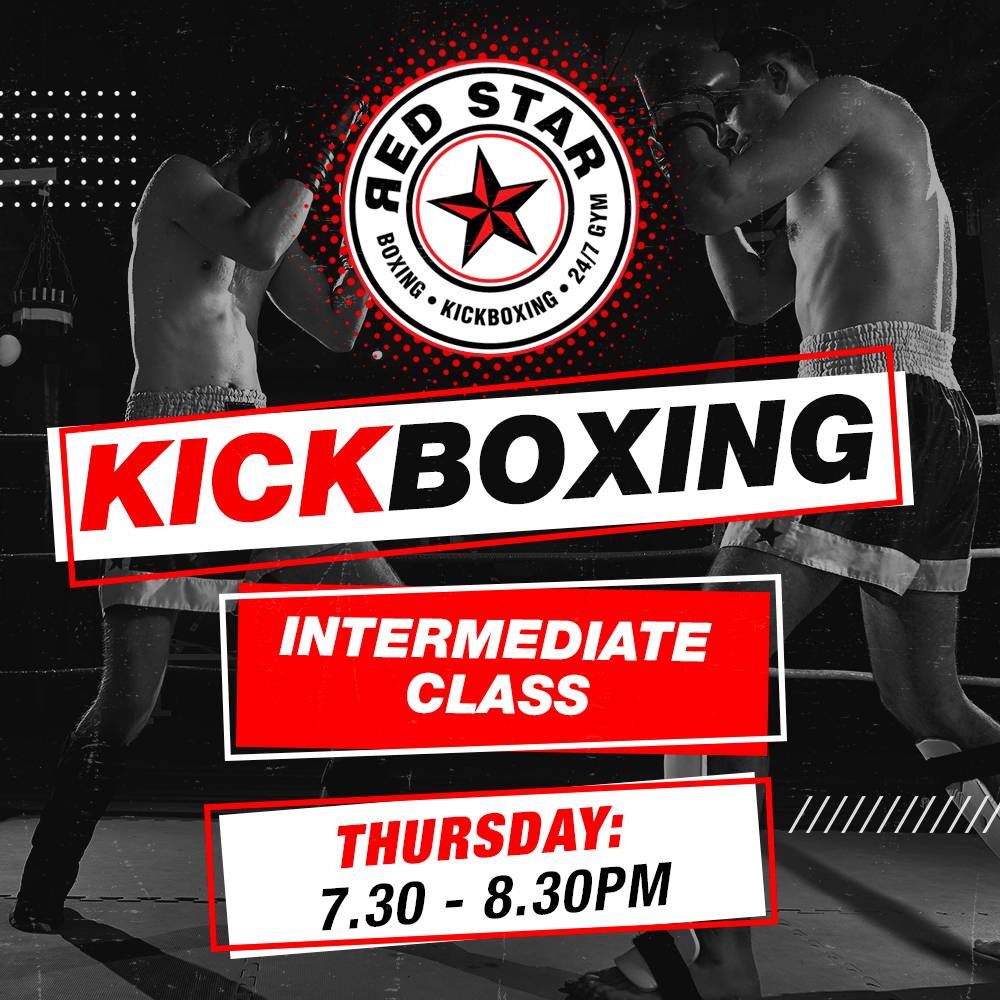 Intermediate Mixed Kickboxing
RedStar's intermediate class is based around pad work and sparring. Using Thai pads you'll learn freestyle work as well as specific combos to move around the ring. 
The class also incorporates partner drills. Partner drills are designed to improve accuracy, technique and power in a safe non-aggressive environment. 
Protective gear is required for the sparring part of this class as there are multiple rounds of controlled sparring. Headgear (optional), shin guards, groin guards, 160z gloves and mouth guards are required. 
As this is an intermediate class, you'll need to consult one of our friendly coaches before signing up. The coach will assess your skill-set to determine whether your fundamental skills meet our minimum requirements.  
We do not tolerate aggressive sparring or aggressive behaviour in the ring.  
If you're interested in taking your fighting to the next level, please discuss this with your coach.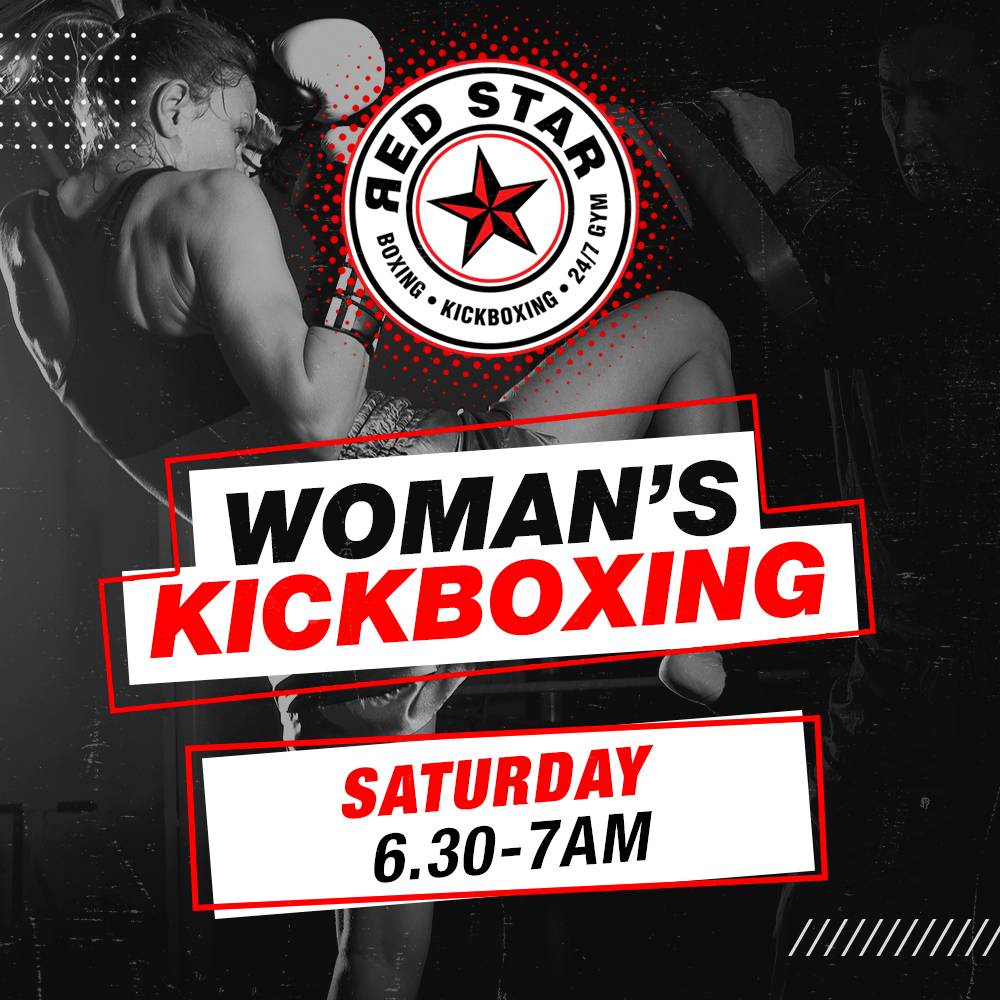 Womens 30min Xpress Cardio Kickboxing
RedStar Women's Xpress Kickboxing is a fast-paced, high energy workout that will burn calories and melt fat. This kickboxing cardio class will tone and strengthen your whole body while improving flexibility and overall fitness. The bonus is that you will have fun and learn some great self-defence skills in a safe, relaxed environment. This is the perfect way to start your weekend, releasing frustrations and energising you for the day ahead!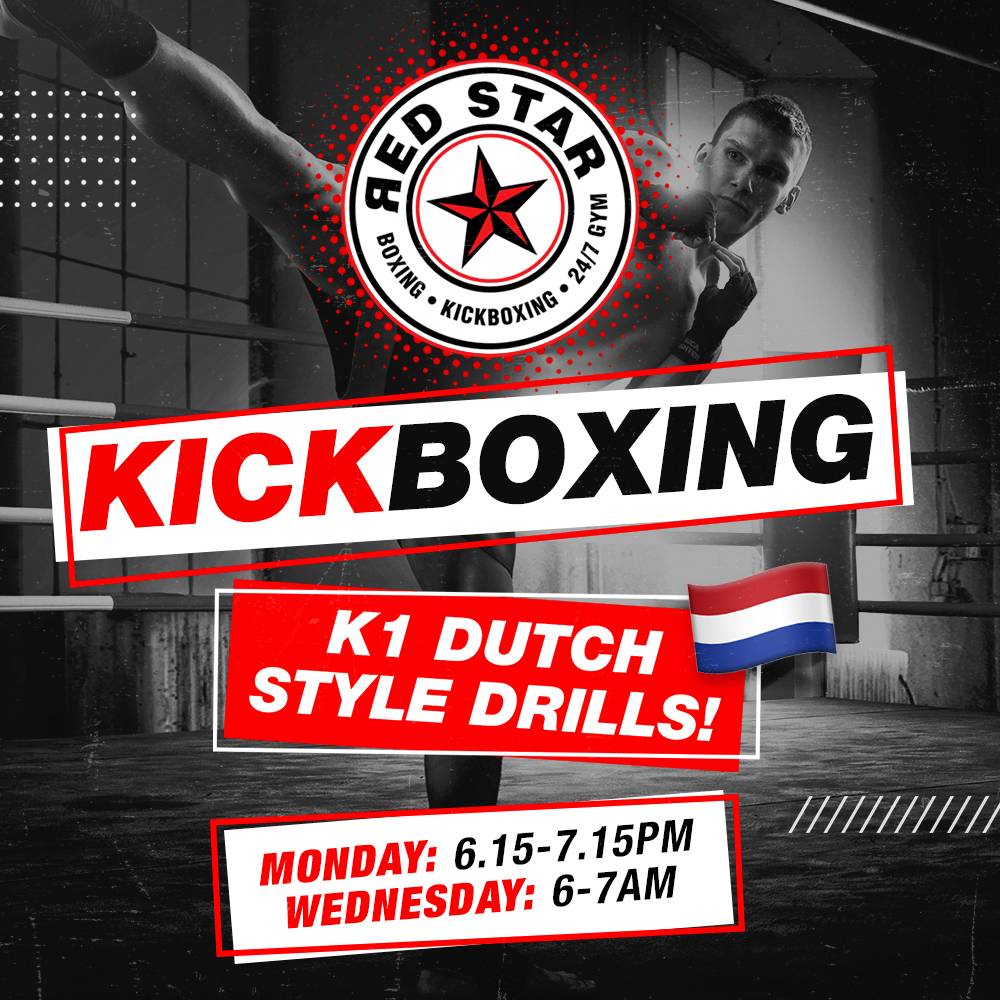 Dutch Style K1 Partner Drills
Inspired by Dutch fighters, this partner-based class uses the body as a target to learn combinations, defence moves, counters and techniques. 
Every class ends with optional touch sparring technique to help you improve and build on what you've learnt. The style of sparring in this class is for all levels and is managed in a slow, controlled and safe environment so that no one gets hurt.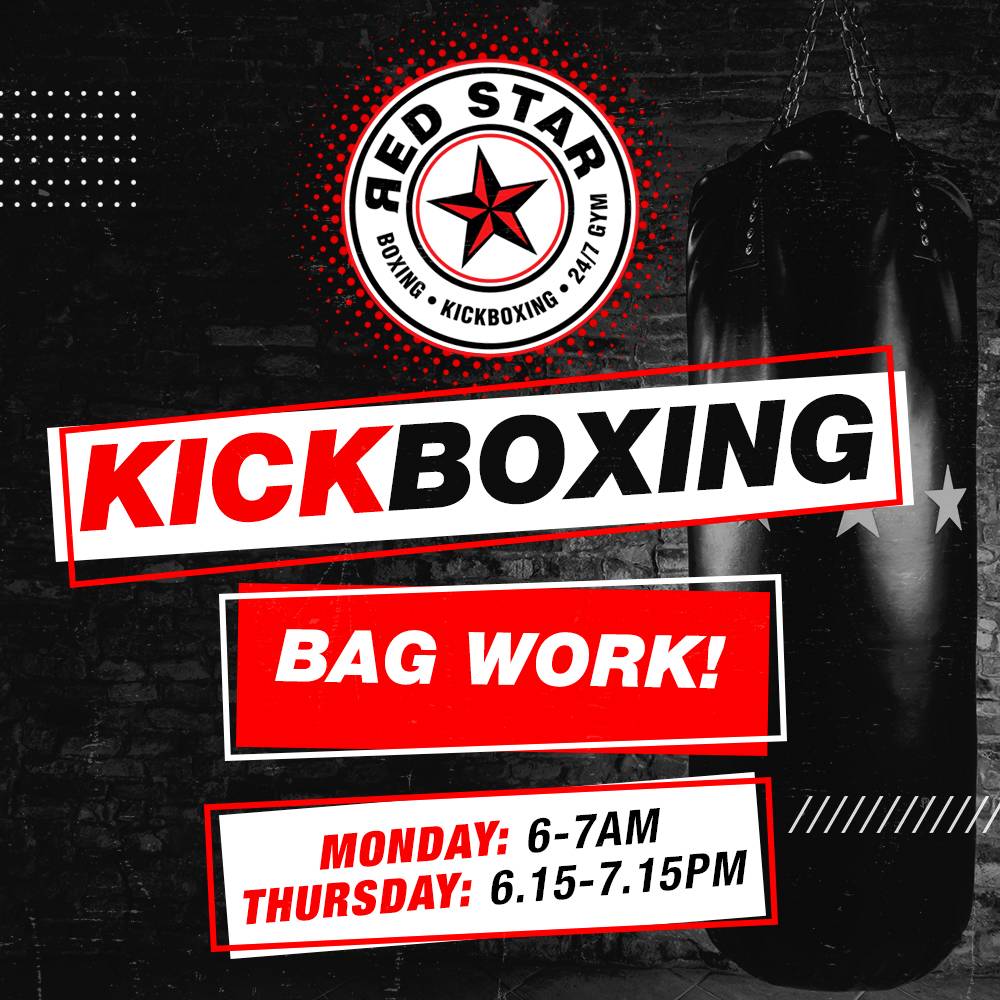 Bag Hit Out
A great class to blow off steam! This high impact class is great for beginner and advanced members. Your trainer will give you a series of combos that you'll smash out on the bag using up every bit of energy and power you have! Spaces fill up fast so make sure you book in advance!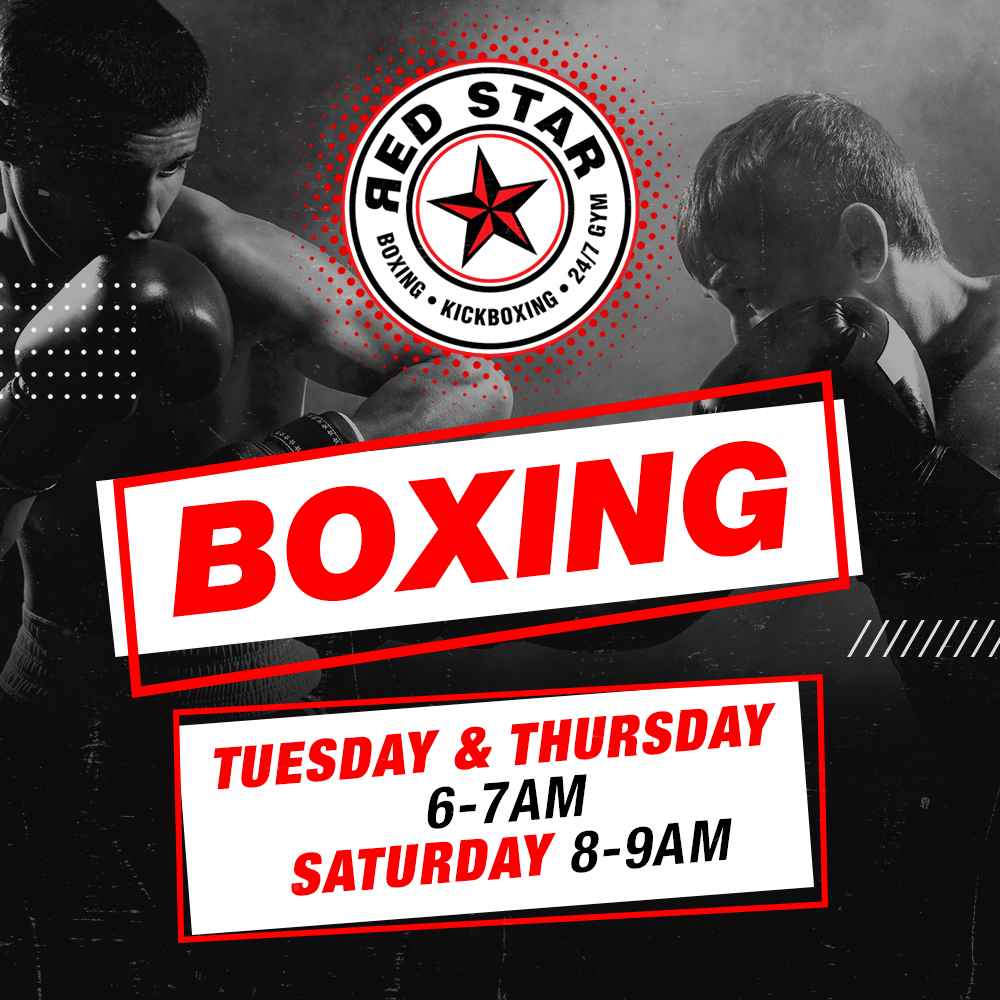 Mixed Boxing
RedStar Boxing classes combine basic and advanced techniques. The class starts with timed rounds of skipping, shadow boxing and bodyweight exercises, before moving onto bag work, basic partner drills and light controlled sparing for advanced members. The class finishes with a core workout that will make your midsection feel rock solid! Boxing classes help increase your stamina, strength, speed and coordination. All levels are welcome, so come on down and learn how to train like a boxer at RedStar Training Centre!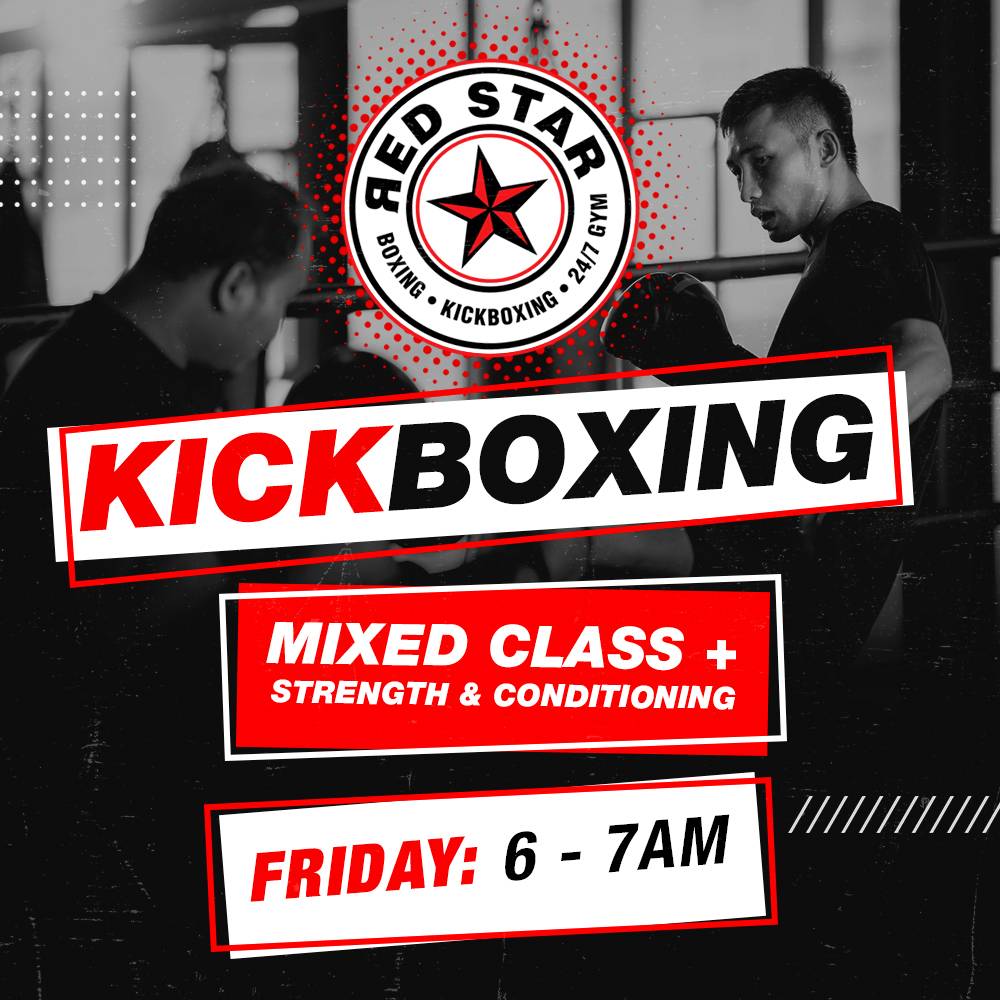 Kickboxing, Strength & Conditioning
A one-hour strength and fitness session with an emphasis on kickboxing movements and drills. 
The class includes strength and power training using free weights, kettlebells and plyometrics followed by kickboxing skill work incorporating bag, pad and partner drills.
The class helps increase your functional strength, power and speed and also refines your kickboxing skills. Everyone is welcome! Become a RedStar member today!